Are Bed Bugs Keeping You Up At Night?
Just the thought of bugs feeding on your blood while you sleep is enough to keep even the bravest person awake at night. When a bed bug infestation becomes a reality, you have to take quick action to eliminate the threat so you can get back to having a good night's sleep. Able Pest Management can help. We offer bed bug control services no matter how big or small the infestation.
Our Bed Bug Control Process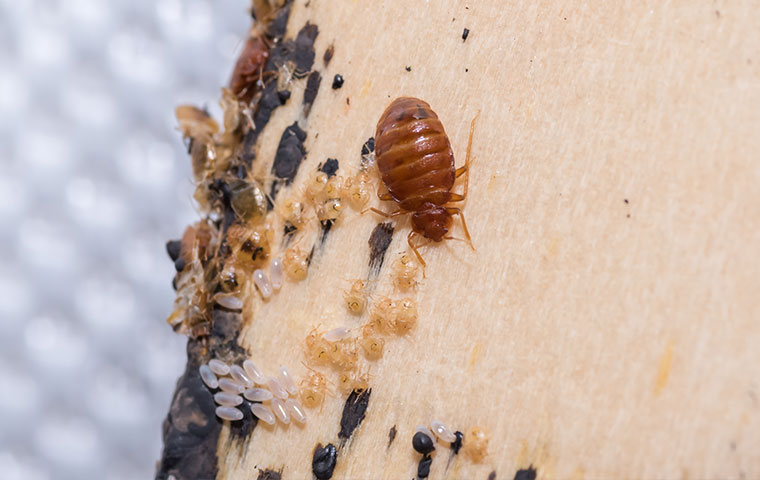 Inspection
We'll begin by performing a thorough inspection of your home to look for bed bugs and signs of their activity. The examination is important in helping us analyze how large the infestation is, as that information helps to determine which treatment method to use. If we find 24 or fewer bed bugs, we consider it a light infestation, 25-50 are considered a medium infestation, and over 50 is a heavy infestation.
Treatment
Before your service, we'll provide you with a bed bug treatment prep sheet. This sheet has a list of tasks to prepare your home that you must complete before we can perform the treatment.
We offer two bed bug control treatment options. The first is a liquid spray treatment which can be applied either as a room by room or whole house treatment. We do not offer a warranty for room by room treatments, but whole house treatments come with a 30-day warranty. During the service, we'll treat areas including beds, bed frames, furniture, wall voids, and more.
The second type of bed bug control we offer is heat treatment. We perform heat treatments on a room by room basis.
Follow-Up
The size of your initial infestation and the type of treatment you receive will determine how many times we'll return to your home for follow-up visits. Light infestations often require no follow-up. Medium infestations require one follow-up visit 10 to 14 days after the initial treatment. Heavy infestations require two follow-up visits.
We perform follow-up treatments for heat treatments on an as-needed basis.
Say Goodbye To Bed Bugs In Honolulu
Bed bugs are sneaky pests that can get into anyone's home. If you find them in yours, there's no need to panic. With the help of Able Pest Management, we'll get rid of your bed bug problem before you know it. Contact us to schedule an inspection today.
Schedule Your Inspection Today!
Complete the form below to schedule your no-obligation inspection.