Long-Term Solutions For Pest Pressures In Kapolei, Hawaii
Kapolei is warm, it's sunny, and it's an overall lovely place to live. The tropical climate attracts visitors from around the world, but it invites some unwelcome guests as well. Pest infestations are common around Kapolei as we have an abundance of the three things pests love the most: food, water, and shelter. Able Pest Management is here to protect you from the harmful effects of an infestation.
We are a reliable pest control company that has been servicing the local community with quality pest solutions since the year 2000. We're QualityPro certified, and our team is comprised of qualified experts who always go the extra mile. We provide coverage for many common Hawaii pests, such as termites, bed bugs, cockroaches, ants, fleas, ticks, mites, spiders, bees, wasps, rodents, millipedes, centipedes, and silverfish.
Call us today to discuss your residential or commercial pest control needs. We will assess your situation and come up with a plan that is customized to meet your specific situation. With our 24-hour termite inspection policy, you can rest assured knowing we're always ready to help. Call us today to hear how our services can protect you and your family from infestations. We pride ourselves on good communication and friendly customer relationships that last.
Home Pest Control In Kapolei, HI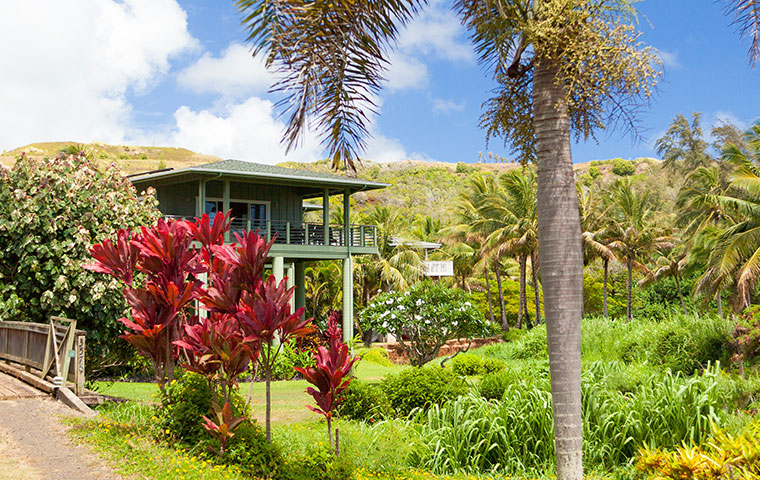 In order to protect your Kapolei home from pests, you need a plan. But where do you start? Able Pest Management is here to help. Our extensive residential pest control services are just what you need to secure the safety of your home and your loved ones all year long.
We provide a large selection of general pest control services, including:
Bait systems

Crack and crevice treatment

Dust residuals

General pest control services

Granules

Liquid residual sprays

Pest extermination

Sentricon® System with Always Active™

Spot foggers

Termidor liquid treatment

Termite pest control services
Contact the team at Able Pest Management today to hear more about how we can protect your home from infestations. We provide specialized treatments to fit your needs and detailed reporting that informs you about our entire treatment. Call us today; we look forward to adding you to our long list of happy customers.
Commercial Pest Control In Kapolei, HI
When you own a business, you have to think about every single source of potential harm. It's common to think of fires and floods and burglars, but what about pests? They may not be as big, and they may not seem as threatening, but a pest infestation can cause a lot of damage to your business.
Able Pest Management offers complete commercial pest control services to a wide range of facilities, including:
Churches

Community and rec centers

Condos and townhouses

Delis and bakeries

Distribution warehouses

Food establishments

Food handling vehicles

Hospitals

Libraries

Military offices and housing

Night clubs

Office buildings

Rental properties

Restaurants

Schools

Shopping malls

Supermarkets

Theaters
Set your business up for success with a professional pest control plan. Contact us today to schedule an initial service visit where one of our pest technicians will identify all areas and sources of pest activity. We'll find the right solutions for your business, this we guarantee.
Problems Rodents Cause In Kapolei, HI
How would you react if you saw a mouse run across the room right now? What about a dirty old rat? There's no question about our aversion to rodents and for good reason. They're upsetting to see, yes, but more importantly, they're extremely threatening to our health. Their unsanitary conditions lead to food contamination, exposing us to bacteria, pathogens, illness, and diseases, such as the following:
Bubonic plague

Hantavirus

LCM (lymphocytic choriomeningitis)

Rabies

Rat-bite fever

Salmonella

Tularemia
To protect your property from a rodent infestation, you need the help of professionals. Able Pest Management has the experience and treatment methods necessary to rid your property of all rodent activity and prevent the possibility of future infestations.
Guide To Minimizing Mosquito Exposure In Kapolei, HI
If you want to reduce your chances of getting bitten by mosquitoes, there are a few things you can do. The following list provides you with preventative measures that you can take to avoid these bloodsucking pests.
Keep these prevention tips in mind when trying to minimize mosquito activity:
Keep windows and doors closed as often as possible.

Keep your legs and arms covered while outdoors.

Maintain functional gutters and downspouts.

Mow the lawn and keep the vegetation well-trimmed.

Remove all sources of standing water: buckets, tires, pets' water bowls, plant pots, toys, birdbaths, etc.

Repair all door and window screens to prevent entry.

Use window and door screens to prevent entry.

Wear insect repellent and clothing treated with permethrin or DEET.
For dependable mosquito control services, look no further than Able Pest Management. Our expert technicians will perform a thorough inspection of your property to identify all breeding sites and traces of mosquito activity. From there, we'll work with you to come up with the best treatment plan for your mosquito situation. Call us today!
Types Of Spiders That Commonly Invade Kapolei Homes
In tropical areas, it's especially important to tame insect populations and avoid large spiders that can be drawn in by them. There are all kinds of spider species that fall under the umbrella category of common house spiders in Hawaii. From garden varieties that invade your home for food to the kinds that will naturally nest inside of your attics and walls, all varieties of spiders can invade your Kapolei home.
A spider problem is really evidence of other pest populations on your property since they only go where there is prey to hunt. That's why general pest control steps can really save you from larger problems down the road. With help from Able Pest Management, you can make sure you're always staying on top of spider control steps, preventing all kinds of spiders from getting inside.
Don't try DIY spider control or just winging it. Instead, contact Able Pest Management today to get started on a spider prevention and removal plan for your home.
The Problems A Bed Bug Infestation Can Create In Your Mililani House
Bed bugs are an often overlooked pest problem. Most homeowners assume they won't happen in their homes because they keep things clean – and folks tend to assume that only dirty hotels and motels really have to worry about a bed bug infestation. But the truth is that bed bugs can happen to anyone.
These parasitic hitchhikers can be transmitted from one property to the next with ease, thanks to their habit of clinging to clothing, containers, furniture, or even directly onto our bodies. That means you can pick up bed bugs at hotspots and not even be aware that you're bringing them back with you. And bed bugs aren't easy to eliminate once they get started feeding and breeding.
Once they get inside, bed bugs can lead to all of the following problems:
Bites: Bed bug bites result in itchy welts on the skin, usually bunched together or found in lines. Not only are these welts uncomfortable, but they can also become infected if scratched repeatedly.
Stains: Bed bugs can create red spotting on your linens as they feed on your blood or leave behind yellowish stains caused by them shedding their skin or their eggs hatching.
Population: Bed bugs may be tiny, but their populations can grow quite large rather quickly. This is why you need to turn directly to the experts if you notice signs of bed bugs.
Avoid all these problems by turning to Able Pest Management for bed bug treatments that eliminate bed bug infestations before they can become an itchy nuisance. Contact us at the first sign of these biting pests.
Factors That Attract Termites To Mililani Properties
Most people don't know how termite infestations start or what factors around their property might be attracting these destructive insects in the first place. Even so, most property owners know they want to avoid a termite problem at all costs. Termites chew through trees and plants, building materials, and household items. However, they are good at staying out of sight, and the mounting damage they cause is often subtle until it becomes catastrophic.
This is why you should take note of the attractants that could be increasing your risk of a termite problem. Here are some areas and factors to pay attention to:
Landscaping: Yards with large trees and overgrown bushes are naturally more attractive to pests that feed on plant fibers, so proper landscaping maintenance is a smart termite prevention habit.
Moisture: Termites can also be attracted to areas with moisture buildup, especially dampwood termites that prefer to feast on soggy wood.
Access: Moisture can also cause damage that opens up access points around your foundation or exterior walls. Plus, tiny cracks or holes can form in any number of ways, so routinely checking for access points is another smart step to take.
Let our termite experts help you address these factors and make sure termites never take you by surprise. Contact us at Able Pest Management to get started with termite inspections and treatments today.
Five Easy Tips To Prevent (Future) Ant Infestations In Your Kapolei Home
Ants are naturally drawn to our homes because their antennae can detect all the easy access to food and moisture that our properties offer. From the crumbs and spills that hide underneath our appliances to the food in our pantries and trash bins, ants practically have a treasure trove when they manage to get inside.
That's why you should take steps to reduce your risk of ants and keep them out before they can start thriving inside your home. Here are some of the best ant control measures you can take:
Food: If you keep food lying out or stored in easily accessible containers, ants will contaminate these sources quickly. You should ensure that your food is stored securely and deep clean often to remove any crumbs or spills.
Trash: Ants will also get inside trash bins to scavenge for scraps, so you also need to make sure your bins are secure and have tight-fitting lids.
Moisture: All kinds of pests, including ants, are drawn to areas where moisture builds up. To avoid these moisture issues, make sure all areas of your home are properly ventilated and maintained.
Access: Ants can get inside your walls through tiny cracks or holes, so you need to inspect and repair your exterior walls regularly.
Windows & Doors: The other common way ants get inside is by simply crawling in through open windows or the gaps underneath your doors. Installing proper screens and door sweeps can keep these areas defended.
All of these steps can be daunting and difficult to completely account for, which is why the single best and most effective ant prevention step is turning to the experts for help. At Able Pest Management, we help local homeowners deal with ants quickly and prevent future infestations. Contact us today to get started!
Schedule Your Inspection Today!
Complete the form below to schedule your no-obligation inspection.