Mosquitoes In Honolulu Aren't Just A Nuisance
Everyone knows the nuisance mosquitoes can be, but they aren't just annoying. Mosquitoes are the transmitters of many dangerous illnesses. In fact, not so long ago, Hawaii was the site of a dengue fever outbreak brought about by infected mosquitoes. Protecting yourself and your family from these tiny insects doesn't have to be difficult. Able Pest Management offers mosquito control to keep mosquito populations down on your Hawaiian property.
Our Mosquito Control Offerings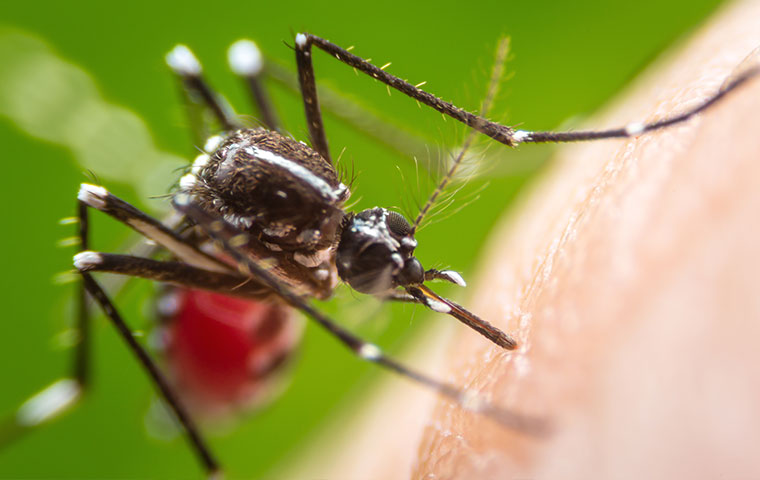 We use a combination treatment using power sprayers and the In2Care system to get your mosquito problem under control. By power spraying your property during your initial service visit, we significantly reduce the current mosquito population.
After power spraying, we install In2Care Mosquito Traps. These traps attract female mosquitoes, who then lay their eggs in the trap. Not only do the traps eliminate mosquitoes in the larval stage, but they also kill adult mosquitoes. Once installed, we'll return to your home to service the system every month.
We also offer one-time power spray treatments for special events, such as outdoor concerts, weddings, and barbecues. We warranty these treatments for 30 days.
Enjoy Your Mosquito-Free Outdoor Living Space
One of the best things about living in Hawaii is getting to spend time outdoors. Don't let the worry of mosquito-borne diseases keep you stuck inside. Able Pest Management's mosquito control services will get the mosquito population on your property under control so you can get back to enjoying your outdoor living space.
Schedule Your Inspection Today!
Complete the form below to schedule your no-obligation inspection.