Termite Services In Honolulu For Every Stage Of Homeownership
Whether you are in the process of buying or building a home or have been in your own home for years, one thing remains the same: if you don't protect it from termites, it could face serious damage either now or in the future. Termites cause billions of dollars in damages to structures in the United States every year. Able Pest Management offers termite services for all stages of homeownership to protect your house from that damage.
Our Termite Control Options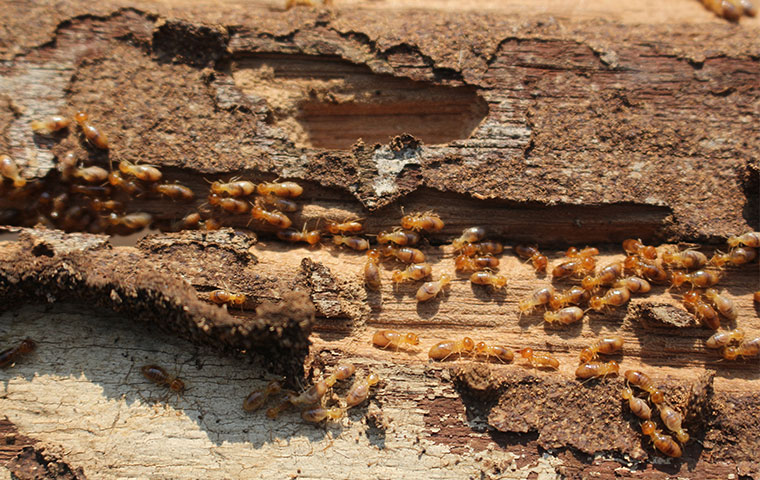 No matter what type of termite services you need, we always begin with a thorough inspection. This inspection allows us to analyze the situation, take measurements of your property, and identify signs of an active infestation. In addition to performing visual and auditory inspections, we also use the Termatrac inspection tool. This tool is a motion and heat sensor that allows us to find termite activity not visible to the human eye.
Here at Able Pest Management, we offer several termite services for Hawaii homeowners:
Pre-Construction Treatments
If you are in the process of building a new home, it's a great time to protect it from termites. We'll be in touch with your contractor and will perform a soil treatment before they pour the foundation. This service comes with a two-year warranty. Bora-Care treatments are also available in some situations.
Termite Inspection Reports
If you are in the process of buying a home, you'll want to make sure that termites have not caused damage. Getting a termite inspection should always be part of the home buying process. In many instances, having a termite inspection report filled out and filed is a requirement during real estate transactions. Able Pest Management offers this service. We have our own report and PC-9 forms that we'll fill out for you after performing a thorough inspection.
Subterranean Termite Control
If you have a subterranean termite infestation or want to take preventative action against them, we offer a couple of treatment options:
Termidor is a liquid termite treatment that can be used as a spot treatment and as a perimeter barrier injected into the soil around the perimeter of your house. Termidor comes with a five-year warranty.

The Sentricon® System with Always Active™ is a termite baiting system. Bait stations are installed in the soil at regular intervals around the perimeter of your house, protecting your home 24/7 against termites. Sentricon® with Always Active™ comes with a five-year renewable warranty.
Drywood Termite Control
Depending on the size of your termite infestation, we offer several options for drywood termite control. We can treat smaller infestations with a localized treatment or a localized heat treatment. These are both warrantied for 90 days.
Larger infestations may require tent fumigation. This service comes with a five-year warranty. If termites reinfest within the first two years, we will re-tent and re-fumigate. If termites reinfest after the first two years, we'll perform localized treatments.
Control Termites Before They Control You
An ounce of prevention is worth a pound of cure, and nowhere is this more accurate than with termites. Choosing to take preventative action can save you time, money, frustration, and even your house itself. However, even if you have an active termite infestation, it's not too late! Able Pest Management offers termite control for active infestations and preventative treatments. No matter what type of service you need, we're here to help.
Schedule Your Inspection Today!
Complete the form below to schedule your no-obligation inspection.